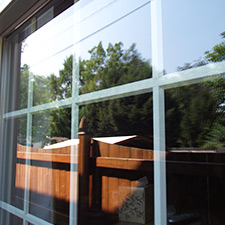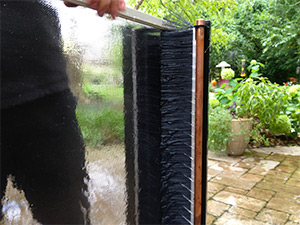 Professional Window Cleaning
Commercial & Residential | Interior & Exterior | Screen & Track Cleaning
*Sample pricing for 40 panes
Basic Package
Outside only
Interior Glass Cleaning

Exterior Glass Cleaning

Frame & Sill Wipe-down

Screen Cleaning

Track Cleaning

per pane
Premium Package
Most Popular
Interior Glass Cleaning

Exterior Glass Cleaning

Frame & Sill Wipe-down

Screen Cleaning

Track Cleaning

per pane
Perfection Package
In, out, tracks, screens.
Interior Glass Cleaning

Exterior Glass Cleaning

Frame & Sill Wipe-down

Screen Cleaning

Track Cleaning

per pane
Enter your location for pricing:
Professional Screen Cleaning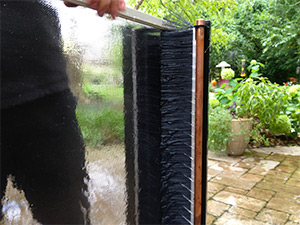 We clean window screens using a specialized machine that loosens dirt and debris with two brush heads, while simultaneously flushing it away with purified water. This ensures a complete and consistent screen of the entire surface of the screen.
Screen cleaning can be added to a Premium Package the day of your appointment for just $2.00 each. Included free with a Perfection Upgrade.
Window Track Cleaning
Track cleaning refers to cleaning of the horizontal groove that a closed window sits in or on. This area is prone to attract unsightly debris. Clean tracks look excellent, but it is not considered necessary by everyone, since it's not seen unless windows are opened routinely.
Track cleaning can be added to a Premium Package for $2-$3 per track. Included free with the Perfection Upgrade.
If we weren't happy they would come back until we were satisfied. They really work hard.
Joe H.
Everything turned out great, scheduling was easy, and they did a great job with the cleanings. They cleaned up after themselves too, which we appreciated. Terri W.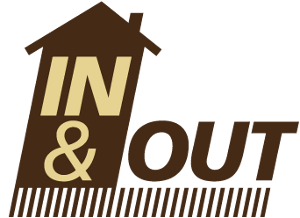 We believe in stress-free service. We take great pride in being good listeners, friendly, and highly experienced in our craft. We are constantly working to improve every aspect of your experience, from your estimate to your receipt.
I had the pleasure of interacting with Skybright. They're very organized, extremely professional & approachable, and their pricing is competitive.
Carly T.
Highest ratings! We've used Skybright for two years and are impressed each time. They quickly and quietly do the dirty work at a great price! Kerry S.
How to get your free, no-pressure estimate in 3 easy steps:

Count your panes
•
 Pricing is based on how many panes we clean.
•
Counting ensures the fastest & most accurate pricing.
•
Please don't guess, but errors are okay; we'll check on arrival.

A few clicks to request your estimate
•
Form below is the fastest way to contact.

•
 Estimate shows pricing for all three packages.
•
Email is used for estimate delivery only; no spam.

You've got answers and pricing!
•
 We'll answer any questions you have.
•
 Call the office toll free at (855) 460-6888 to schedule.
•
Available to schedule anytime above -20°
HOW TO COUNT WINDOW PANES:
Tip: Count from the outside and count each pane just once. Open video in new window 
here
.
"I was very pleased and will be telling all my friends!"
Andrew P. of Zionsville, August 2015
855.460.6888