Professional Gutter Cleaning
Commercial & Residential | Downspouts Cleared | Photo Verified
What we do
Our gutter cleanings include debris removal, disposal, and downspout clearing from every gutter through the end of the downspout. If you can't be onsite at the time of service, we'll take photos of the process, so you never worry about it being done correctly.
These steps are completed by friendly professionals that have been cleaning for years.
What we don't
We guarantee clean gutters down to the end of the original downspout, every time. Some clients have added black extensions to carry debris underground. We do blow debris out of these at no charge, but some that have been clogged for too long may require replacement or clearing with the special tools of a plumber.
What it costs
Pricing is based on the size of the home & length of the gutters; we can determine this with one quick look at aerial imagery. 
Quotes are fast and free, with no obligation.
Common Gutter Cleaning Questions
Photo verified?
At each home we photograph steps throughout the cleaning process. Once finished, we typically send 6-8 handpicked images of the worst, least visible, or most concerning areas.
Photos aren't intended as before & after photos; they're specific shots to ensure you that our crews were present and also give you a look at some problem areas.
How do you clean gutters?
We use ladders to access gutters. Most debris is removed by hand, and telescopic poles with specialized scoops are used to reach tricky areas. We also use leaf blowers to dislodge shingle grit and other fine debris, as well as to clean off the surfaces below.
How do you clear downspouts?
Most commonly we use a garden hose to spray downspouts out. In some cases we will use a pressure washer when things heavily clogged. In the event we come across a stubborn clog, we will simply take the downspout itself apart. There is no additional charge to do so.
What areas do you service?
We provide gutter cleaning throughout all of Central Indiana, including Indianapolis and all the surrounding counties.
Do you walk on roofs?
It depends on the specific roof and the accessibility of the gutters.  Many we clean from a ladder, without getting onto the roof.  Some we will walk on, but always keeping our and your safety at the front of our mind.  We do not walk on cedar, ceramic/concrete tile, or slate roofs that would be damaged by doing so.
Are you insured?
Absolutely. We carry more than $1,000,000 in coverage for any imaginable incident. In eight years of operation we are proud to say we are still 100% incident free.
My windows have never looked better. Skybright washed them thoroughly inside and out, including the screens and tracks. Fantastic service!
Everything turned out great, scheduling was easy, and they did a great job with the cleanings. They cleaned up after themselves too, which we appreciated.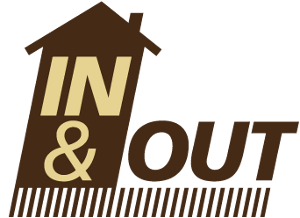 We believe in stress-free service. We take great pride in being good listeners, friendly, and highly experienced in our craft. We are constantly working to improve every aspect of your experience, from your estimate to your receipt.
I had the pleasure of interacting with Skybright. They're very organized, extremely professional & approachable, and their pricing is competitive.
Highest ratings! We've used Skybright for two years and are impressed each time. They quickly and quietly do the dirty work at a great price!
HOW TO GET YOUR PRICING & Schedule: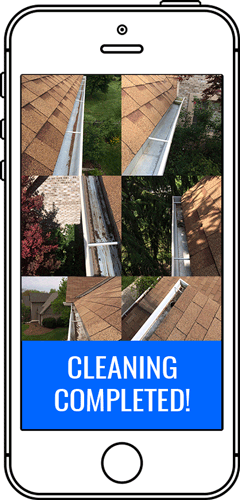 Actual verification photos.

Get your free & easy quote online
•
We'll ask 2 questions, and take some simple info.
•
We view your home using aerial imagery.
•
You'll get your estimate via email — no spam, no obligation.
The price you're quoted is the exact price you'll pay.
Request your quote…

Select a date for completion
•
 Call the office to schedule a date of completion.
•
 A team arrives between 8am and 6pm.
•
You do not have to be present during service; we'll take photos.

Clean gutters!
•
We'll call 30mins. before arrival to let you know we'll be on-site.
•
We'll check every gutter and downspout, and take photos to verify if you are unable to be present.
•
You'll receive an invoice via email.
We use aerial imagery to give you guaranteed pricing.
Upon submission we'll send your no-pressure estimate.
We are native Hoosiers like you, and respect your information. We do not spam or pester.
If you already have your quote, call the office toll free at (855) 460-6888 to schedule.
"I was very pleased and will be telling all my friends!"
Andrew P. of Zionsville, August 2015
855.460.6888
615 S. Liberty St.
Muncie, Indiana  47305
Home